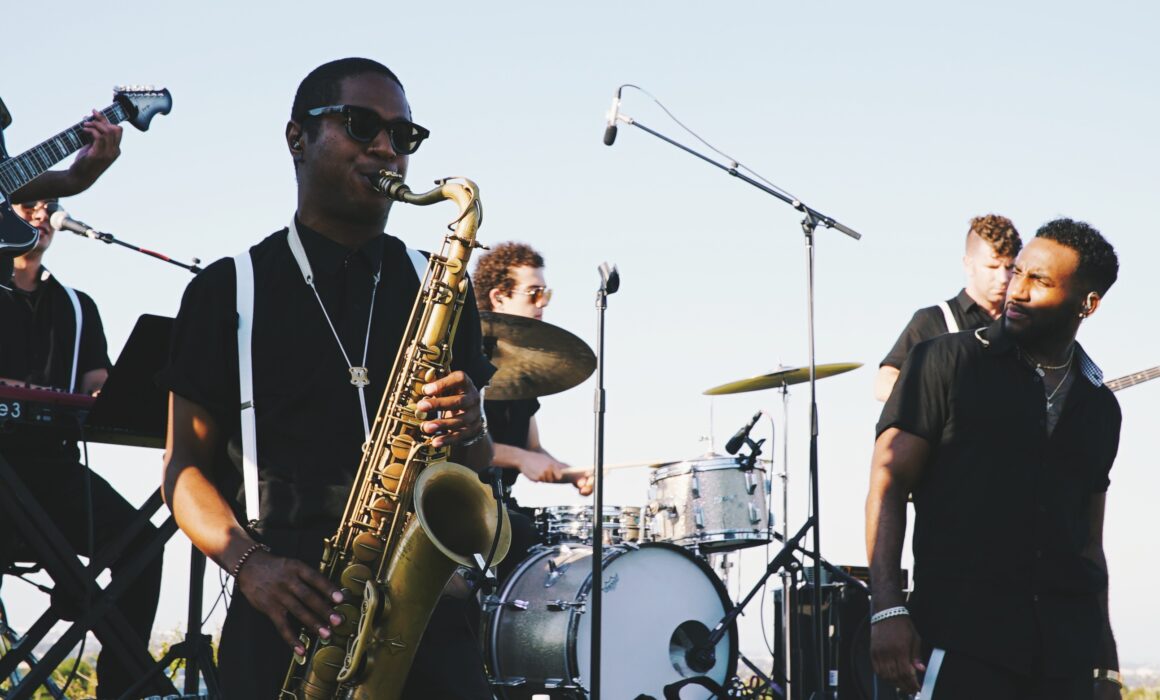 So, it's the biggest day of your life, all your friends, family and loved ones are with you, but what if your wedding is just a bit… samey? This question goes through every bride and groom's mind as they embark on the mammoth journey that is planning a wedding.

Well, you can relax now, because you've come to the right place. We're here to make hiring your wedding band a breeze.
On a weekly basis, our brides and grooms tell us that right after their big day, their guests feedback on three aspects – the venue, the food and the music and this sentiment is backed-up by the statistics…
From several international surveys conducted by National Bridal Service, The Knot & Brides Magazine, it was revealed that:
72% of all brides say they would have spent more time choosing their reception entertainment.
100% say they would have spent more of their budget on the entertainment.
78% of Brides say they would have made the entertainment their highest priority!
81% of guests say the thing they remember most about a wedding is the entertainment.
In case you didn't get the message… WEDDING ENTERTAINMENT IS IMPORTANT.
Here is our quick 1 to 5 guide which will help you book your Los Angeles Wedding Band:
1) Decide what tone/energy you want:
Through ceremony, cocktail hour, and maybe even dinner, you may want to stick with softer music that promotes the social interaction of your guests. If you opt for live music we recommend something classical, jazz or soul from one of our smaller duos or groups – A more subtle vibe will help guests relax leading to enjoyable conversation. Once the wedding meal in finished you way wish to turn up the notch and the style of party sets here will determine which band you wish to hire.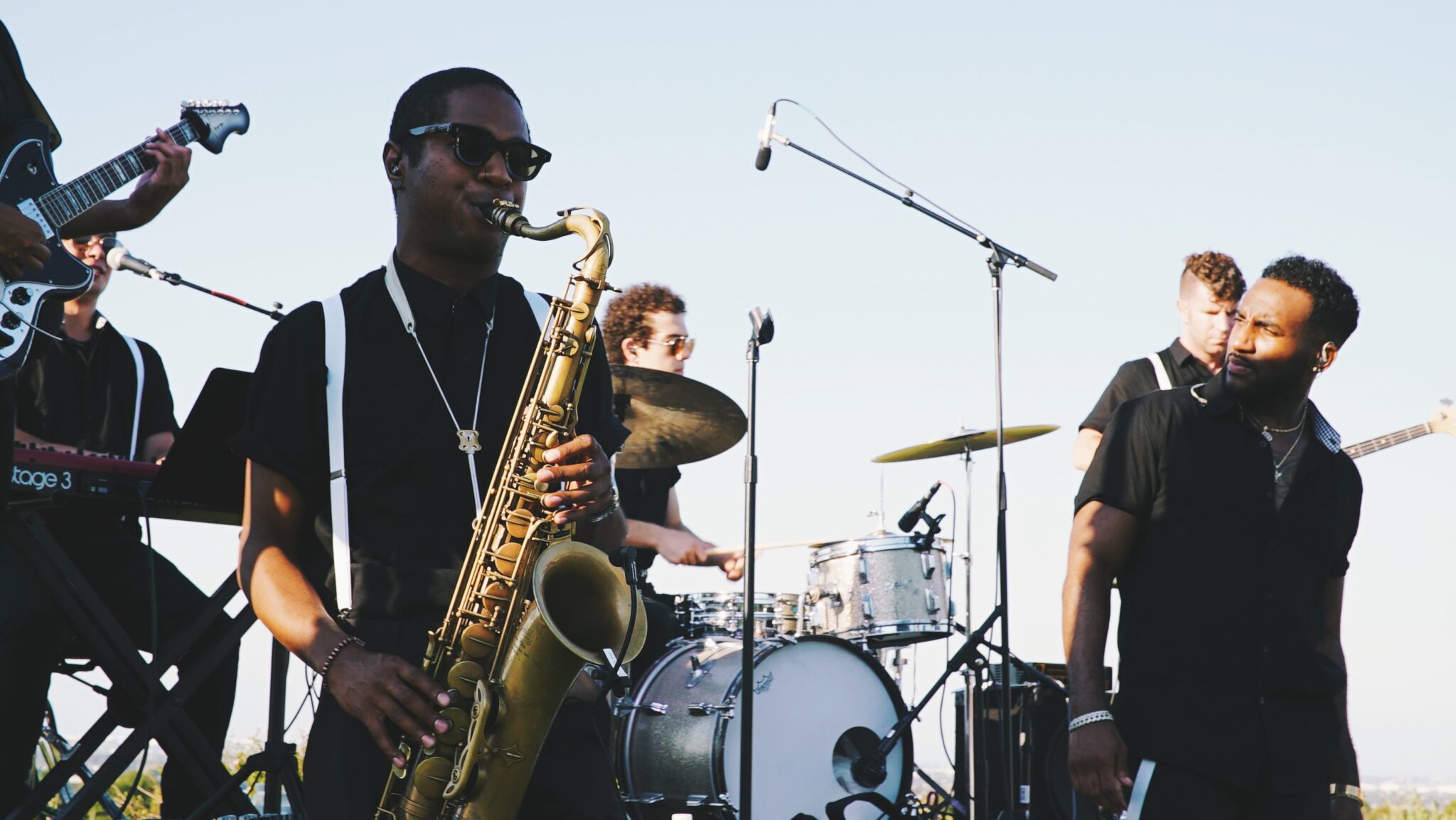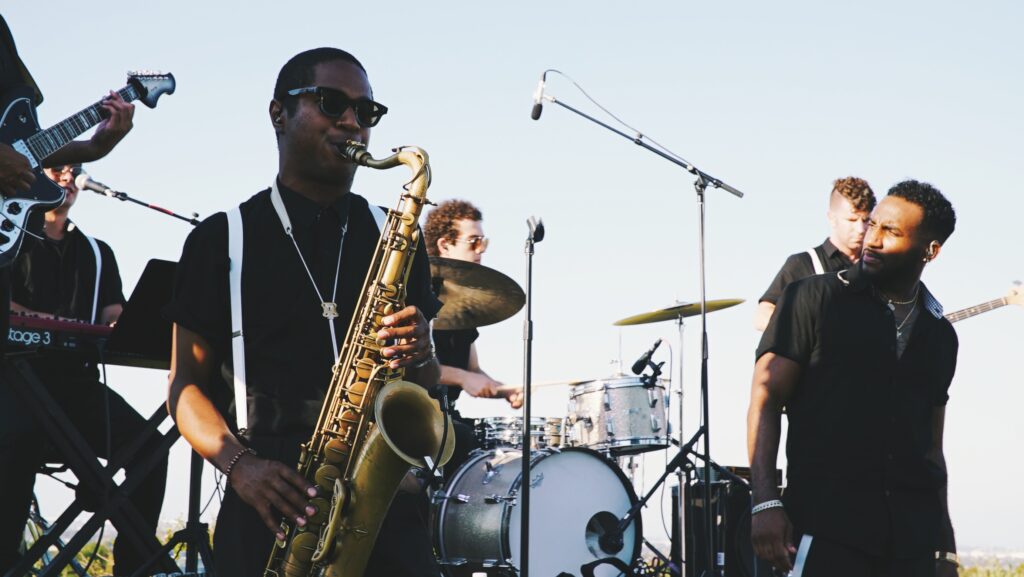 2) Song list – Hits or my favorite songs:
Beyond your first dance, you not only want to pick a band that plays many of your favorite songs but also your guests favorite songs too. This sounds obvious but a great band should be able to keep the full dance floor happy and engaged at all times. You will likely have an international crowd of varying ages, so will need the music to be as inclusive as possible and try to have something for everyone. We recommend that Viva perform hits songs from the 1960s right up to today, including; soul, Motown, rock, pop, jazz, funk, hip-hop, R&B, house & modern chart songs.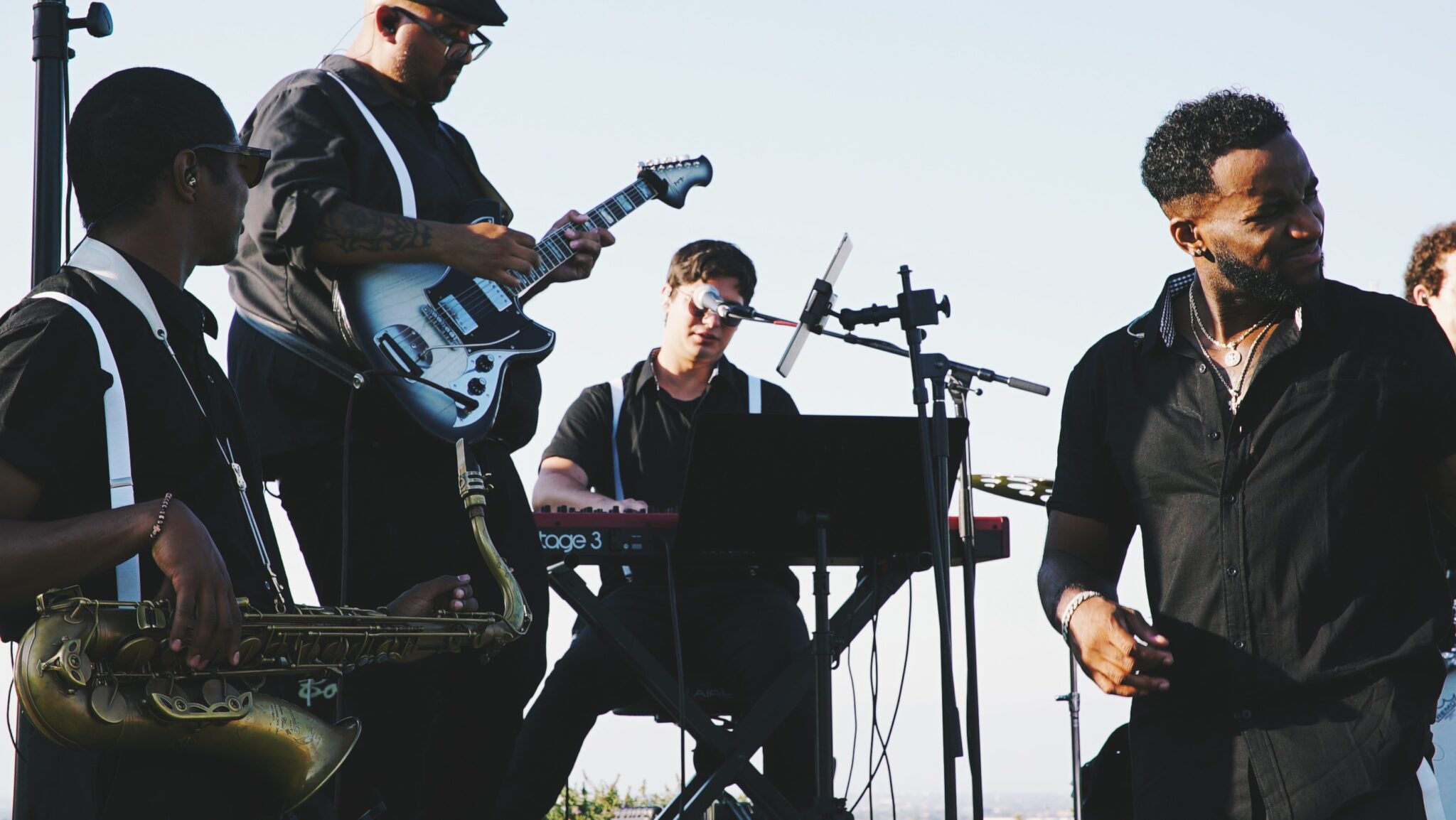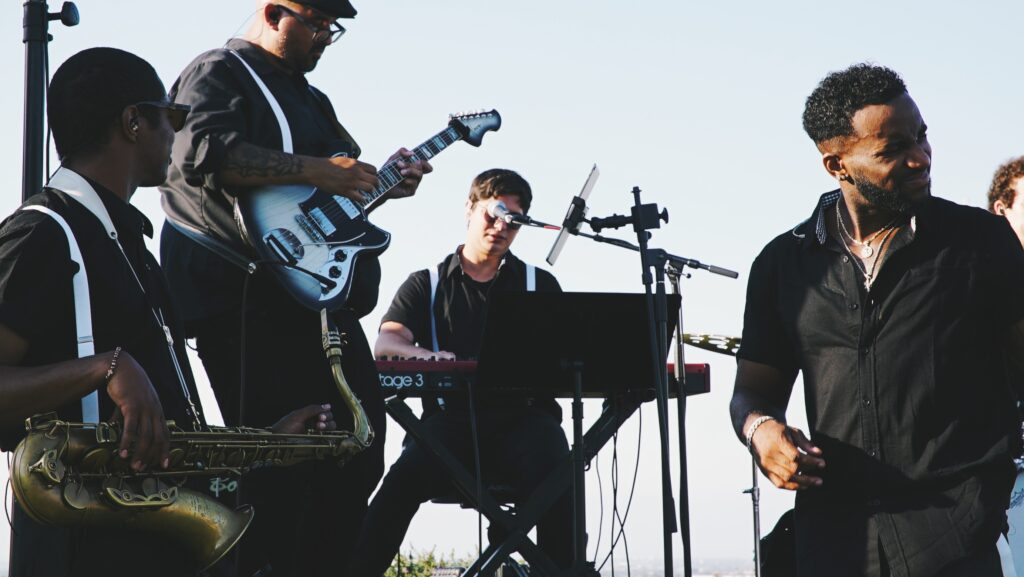 3) Exact order – Place trust in your band!
The reason why you are hiring the best suppliers in each area is so you can entrust them to deliver. Although they may well encourage input from couples, ultimate trust must be placed with the band to make live calls on the night, reading the crowd to ensure the highest possible energy is maintained at all times. Our award winning party set is revered because of our ability to know which song to play next. This skill comes after years of experience performing at weddings around the world and is the number 1 reason why Viva are the recommended band by so many venues and wedding planners.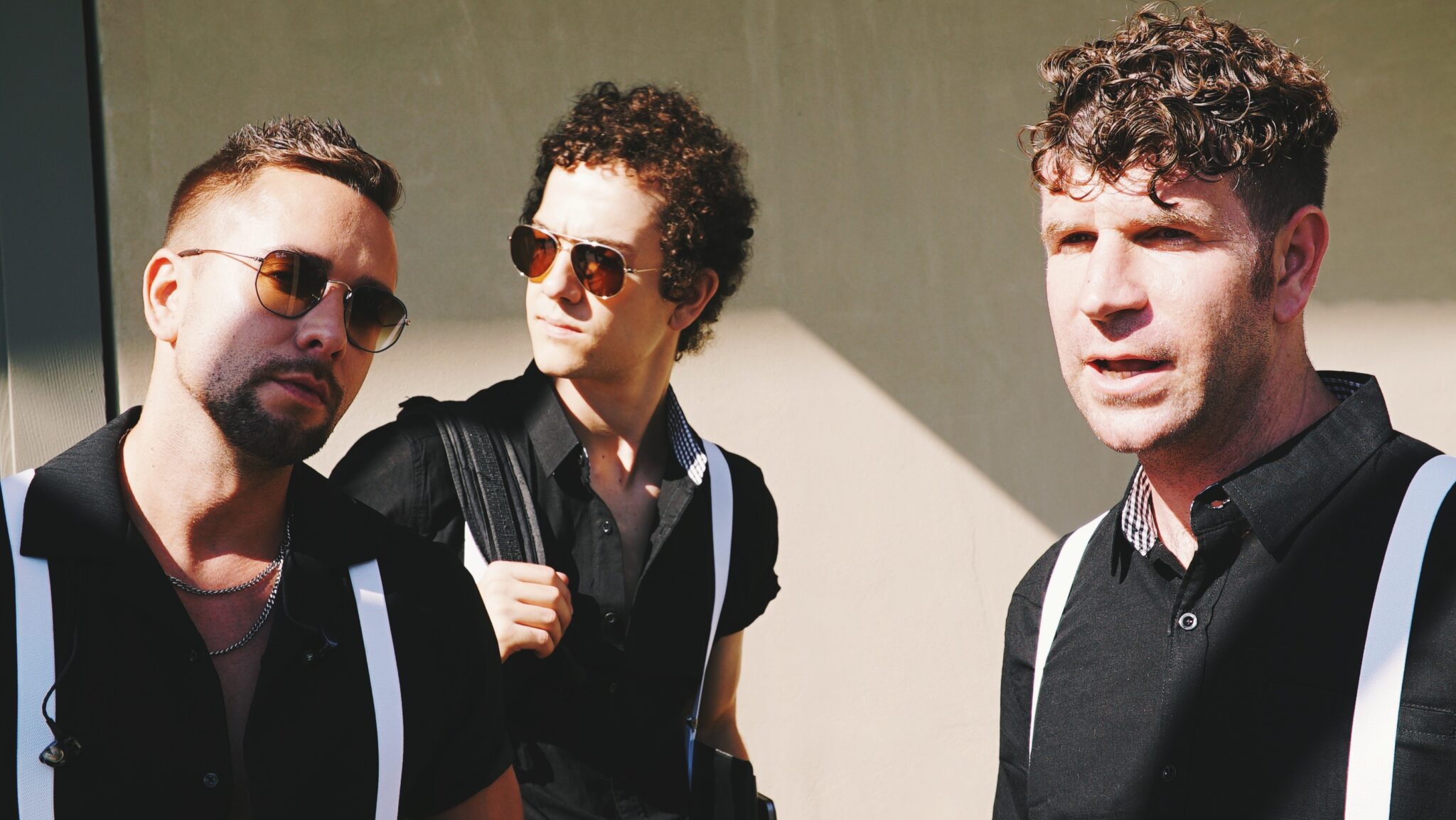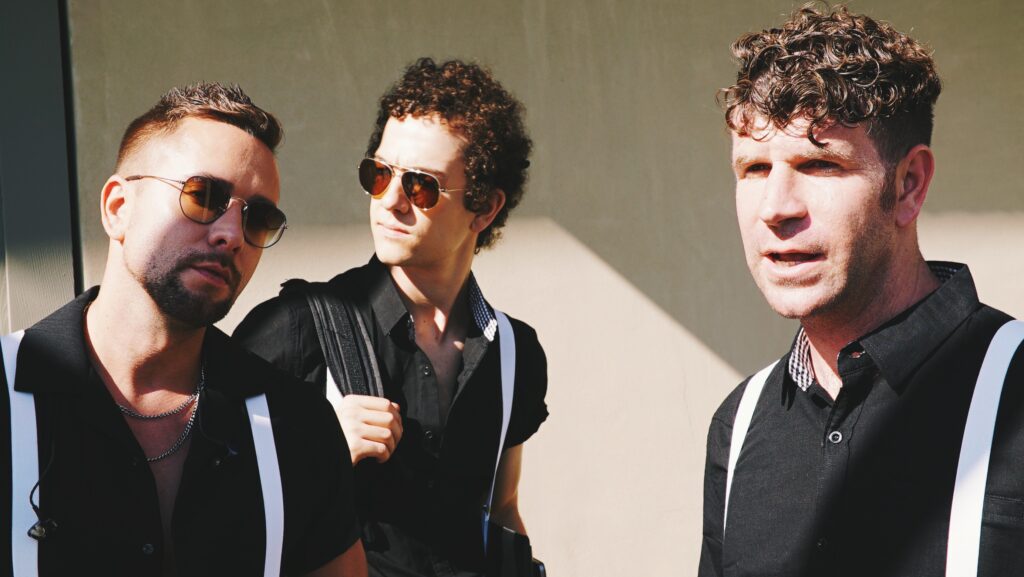 4) Timings / schedule:
After a long wedding breakfast you will probably want to energize your guests and get everyone on the dance floor as quickly as possible. We usually recommend a great way of achieving this is by starting with the First Dance. From this, we recommend that the band go straight into their first party set. We rarely recommend that the band perform for more than 1 hour at a time, to ensure the maximum energy is maintained throughout the event. After a 15-45 minutes DJ set, the band resume for their second hour. After this, we recommend that the full event finishes with the DJ for the final 60mins (at least) – This is usually the time that more modern house / hip-hop tracks are preferred and what better way to hear these than being mixing live by our amazing DJs.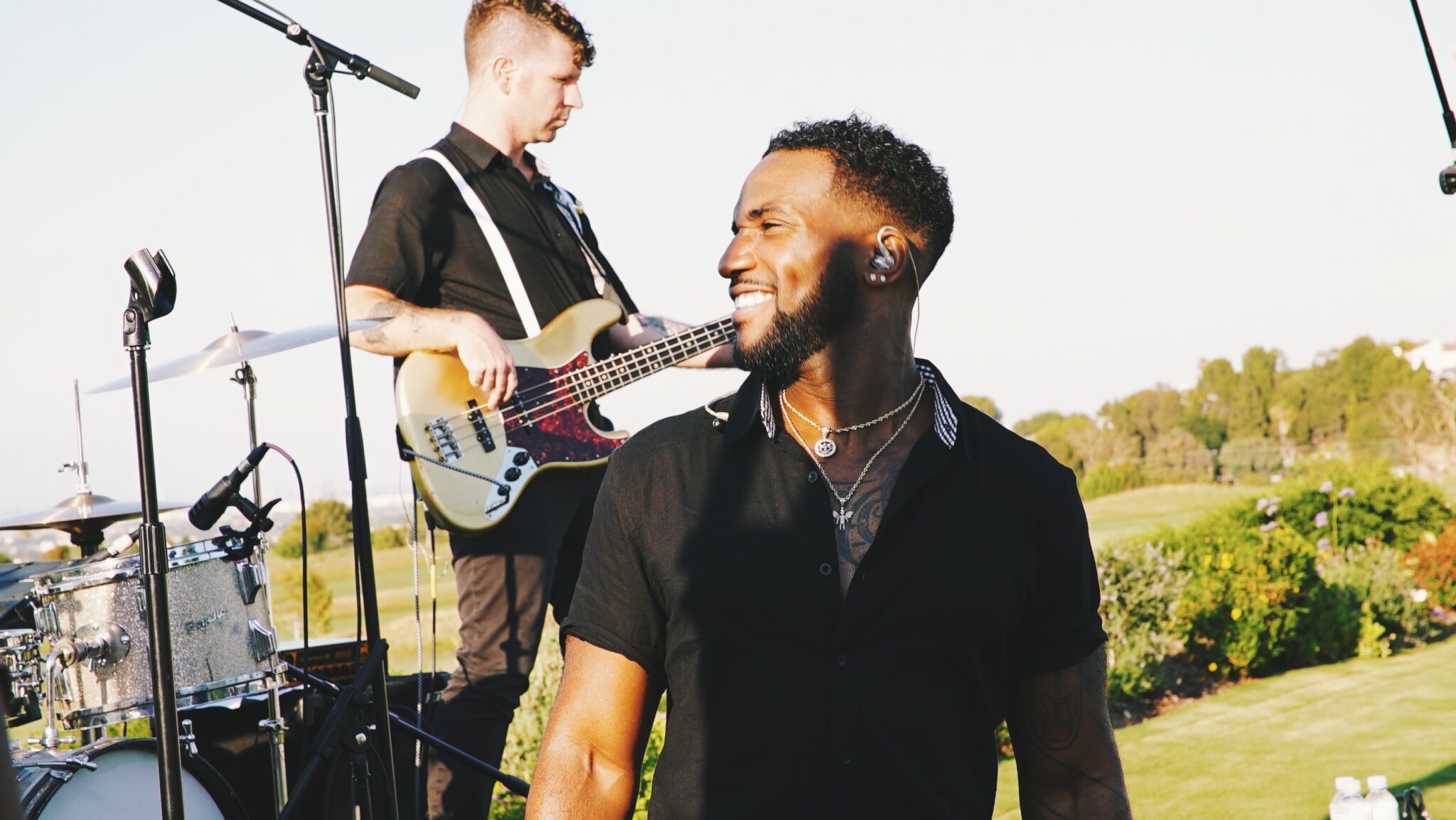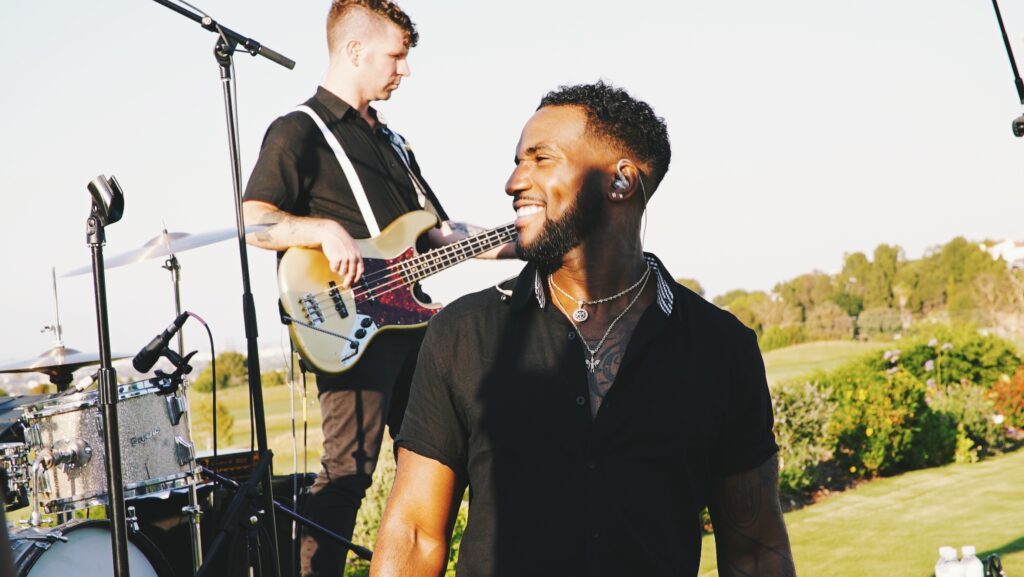 5) Production – What audio/visual equipment do we need?
When booking your band you will require sound equipment with a sound engineer to mix live, as well as other production, including; lighting, staging, dance floor, backdrop, photo booth and other general event styling. We offer all of this wedding production in various styles to match your event theme and will work with your venue / planner to implement in the best way.
When booking VIVA Band in California we include all audio equipment and our sound engineer to mix the band live. Our sound engineer will oversee your full reception, providing wireless microphones for speeches and playing background playlists as required (for example over dinner).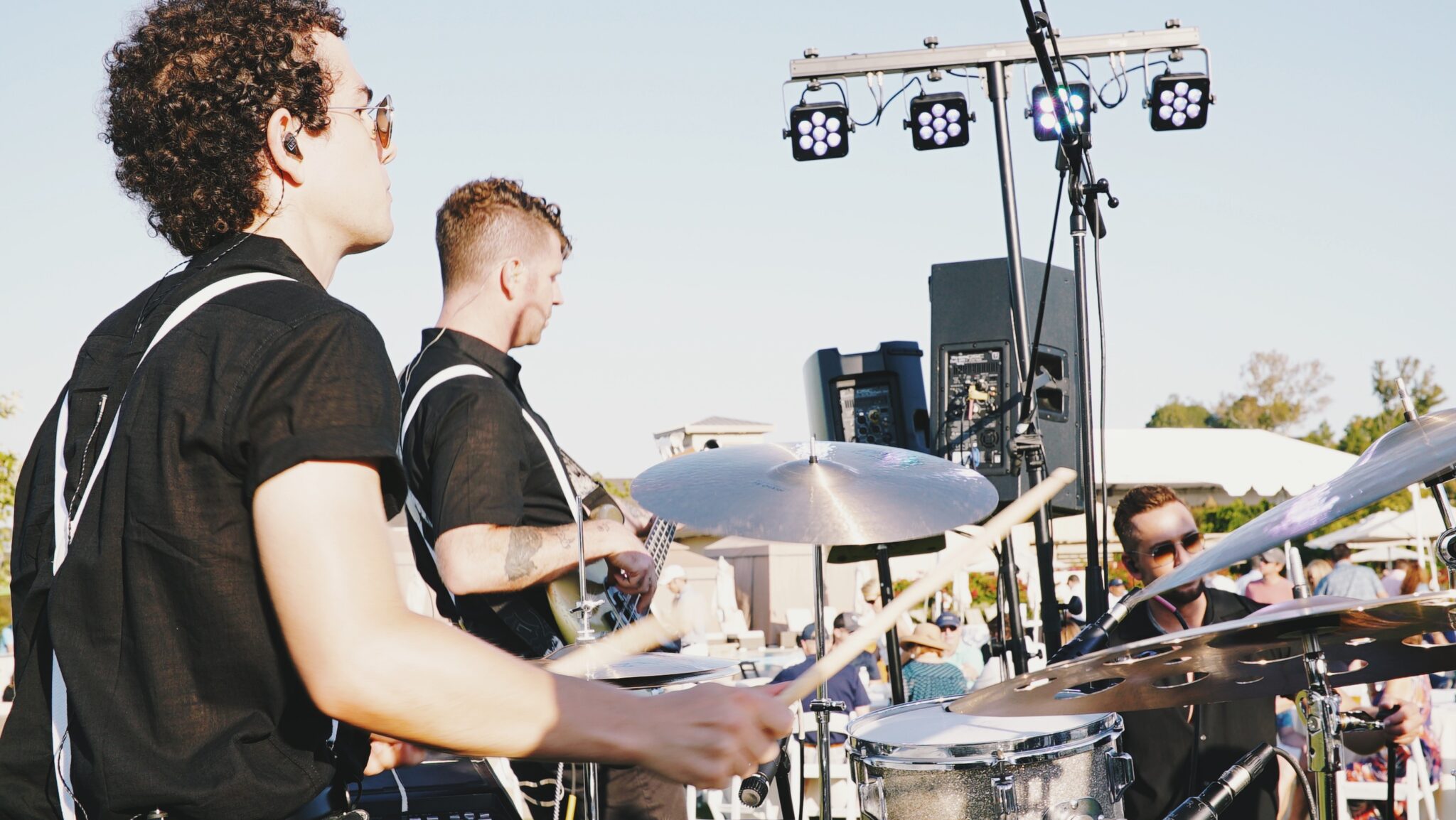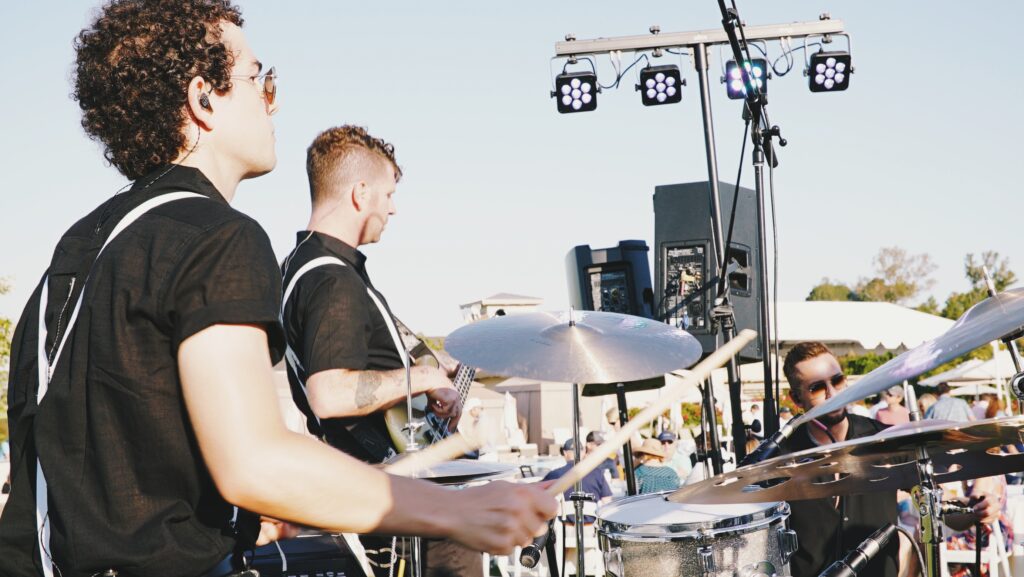 We wish you the best of luck with your wedding planning and very much hope that you will entrust VIVA.
* All images above are taken for an event at Rolling Hills Country Club Los Angeles in June 2021. Note: This was our 8-piece band + DJ performing.